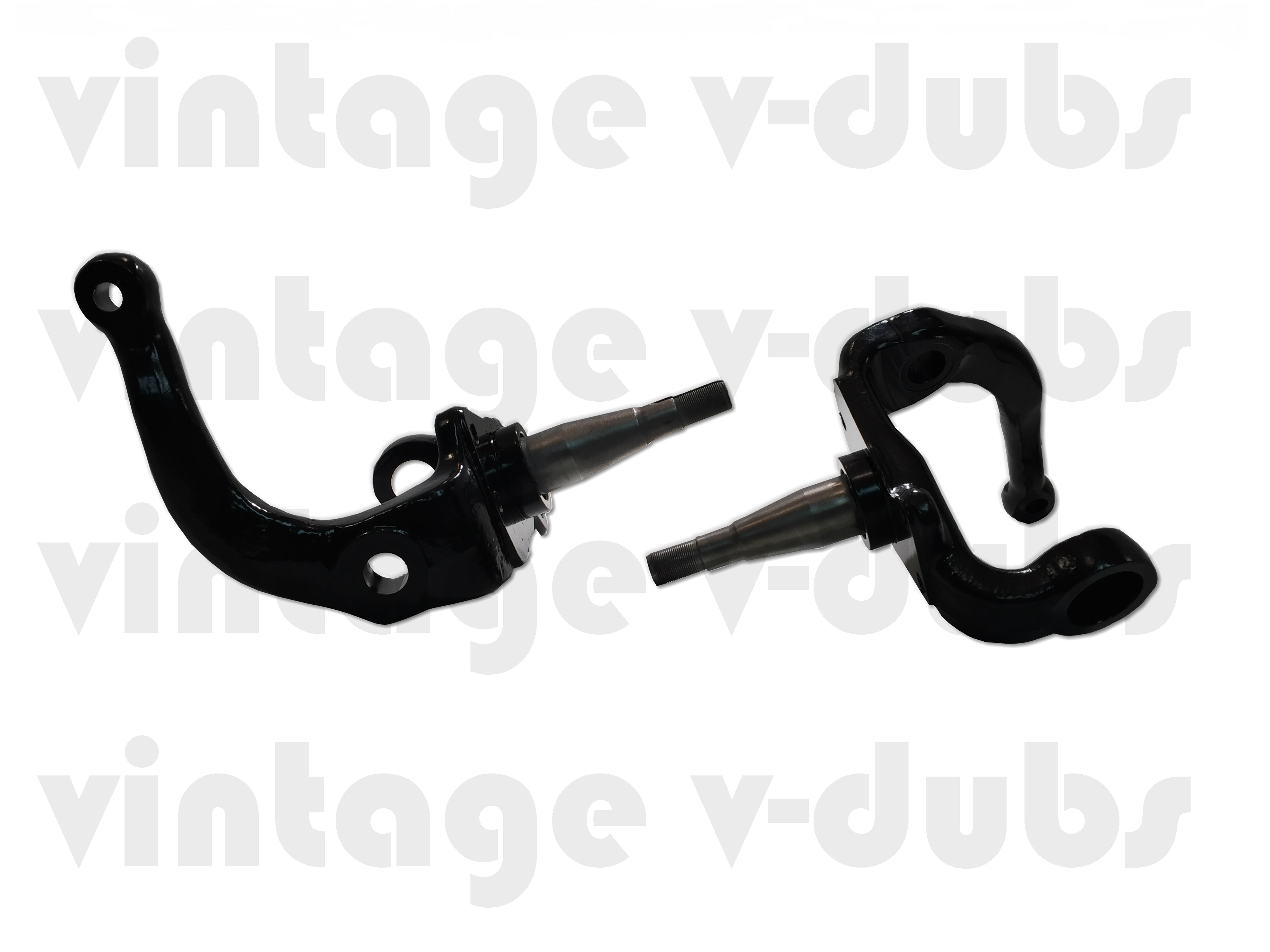 295 sold out right
For  Bay Window Bus (1968-1970)
Powder coated black semi-gloss
These hand fabricated drop spindles are the highest quality product on the market!!Made here in Southern California, these drop spindles come professionally engineered, fit-tested, and tig welded, to fit all standard and aftermarket wheel set-ups. With no other comparable competitive imitations, these drop spindles will be guaranteed to out live the life of your bus with the option to purchase as raw steel or with a double layered powder-coating. Our bolt-on design allows all early bay window owners to install quickly and effortlessly for a comfortable and smooth ride. Don't let anyone tell you differently about us or our products, as we respect and support all local, national, and international competitors. If you have any concerns or questions, I highly recommend you call and speak with one of us at the shop!Also, please let us know if you intend to run with stock wheels. 
Dimensions:
L: 12.5 inches
H: 8 inches
W: 10 inches
16.25 lbs